Location and period of operation:
| | | | |
| --- | --- | --- | --- |
| Parrott and Company | Burslem | c.1921 | c.1964 |
Earthenware manufacturer at the Albert Street Pottery, Burslem, Stoke-on-Trent
| | |
| --- | --- |
| Arthur William Parrott | Charles Henry Parrott |
The woman who was chief of the office staff at Albert Street was called Henshall - The manager of the works in the 30's was named Bently (Bentley).

In 1941, under the Wartime Concentration Scheme manufacturing was moved to the Middleport Pottery of Burgess and Leigh. After the war the business moved back to the Albert Street Pottery.

c.1950 the works were purchased by Dudson and J.E. Heath was established there as a manufacturer of hotel ware.

It appears that after the war the business of Parrott & Co. concentrated on decorating blanks made by others. Godden 'Encyclopaedia of British Pottery & Porcelain Marks' 1964 - records "The manufacture of pottery has been discontinued"

Charles had retired during the war time period and moved to Ilfracombe he died in 1959. Arthur continued in the business.

The business was known to be in operation, in some form, in 1960 - it was recorded in the 1960 Pottery Gazette Reference Book & Directory as a manufacturer of "dinner ware, tea ware, chambers, coffe ware, fruit or dessert sets, pudding basins, sandwich set, teapots (earthenware, decorated)" A. W. Parrott was recorded as the Proprietor.

Arthur W Parrott died around 1965.
the brochure and background information provided by Mike Parrott (Son of Charles Parrott)
Additional information on the history and output of Parrott & Co:
Parrott & Company Earthenware



---


see c.1936 Parrott & Company Brochure

---


serving tray in the Kiang pattern


side plate in the Kiang pattern


marking on the Kiang pattern

---

hand painted jug
Coronet Ware

display plate

plate from the Nell Gwyn series

---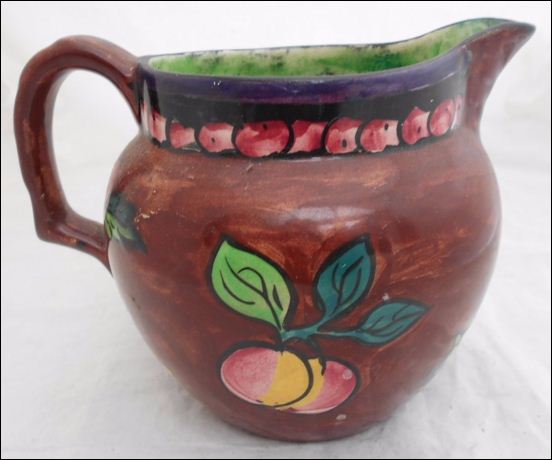 AMARA Ware - hand painted jug
---

Parrott & Company produced a wide range of ware in brightly
coloured Deco style patterns in the mater of Clarice Cliff and Susie Cooper


---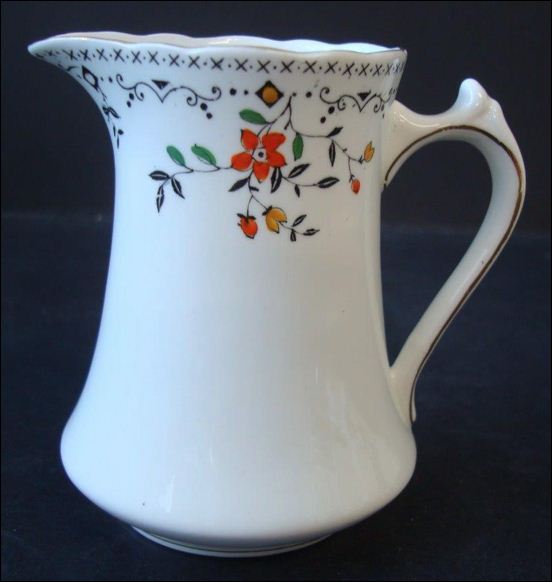 Bone China vase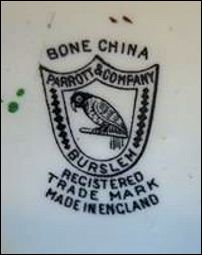 Bone China
Parrott & Company
Burslem
Registered
Trade Mark
Made in England
Parrott & Company did not manufacture china ware
this is likely a blank produced by others and decorated by Parrott & Co
---

Marks used on ware for identification:
Parrott & Company
---
Coronet Ware
CORONET WARE was used on much of Parrott & Co ware
it was not restricted to any particular style
---
Amara Ware
AMARA WARE was hand painted (often crudely)
and sponge decorated ware
---
Parrott & Company
Burslem
Registered
Trade Mark
mark registered in 1921
---

Parrott & Company
Burslem
Registered
Trade Mark
Made in England
mark introduced c.1935
The pattern name or style of ware
is often used with this mark
---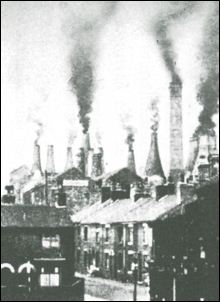 - click for more on the Albert Street Works -

---
Questions, comments, contributions? email: Steve Birks
---