Century Street:
Originally called Brook Street......
Because of the fact that the six towns had grown up independently there had been duplication of many street names which led to confusion as people started to move more freely around the city. For example there were 7 'Albert Streets', 11 'Church Street's' and 12 'High Street's'.
In the early 1950's a large number of streets were renamed and Brook Street was renamed as Century Street.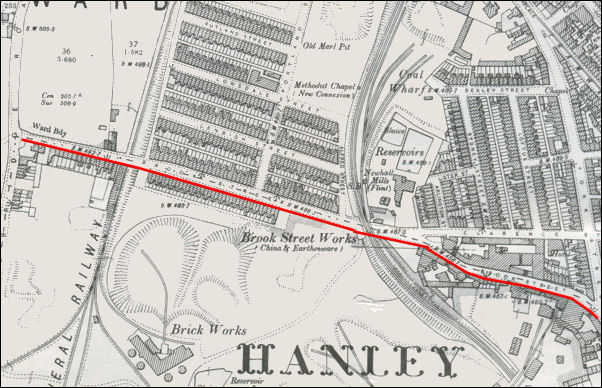 Brook Street, Hanley on the 1898 OS map
on the both the mineral line railway and the Potteries Loop Line railway can be seen crossing Brook Street.
---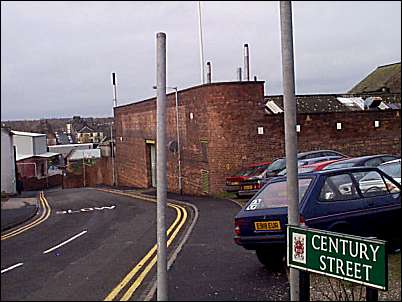 Hanley end of Century Street

---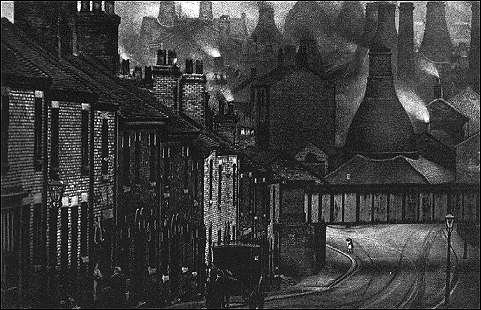 Brook Street (now Century Street) around 1890
On this photo the bridge carried the railway track of the Potteries Loop Line
There were two pottery factories in this street
- the Pearl Pottery and the Brook Street Pottery.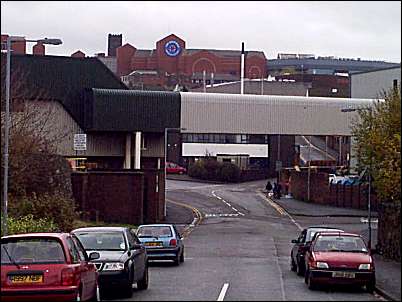 Century Street - 2000
At the time of this photo the bridge over the road was a connecting path between the Century Oils manufacturing sites on either side of Century Street.
In the background the Potteries Shopping Centre and the tower of St. John's Church.
Century Oils first opened their doors as Walker Brothers Oil more than 125 years ago.
The Century name was adopted in 1900 (hence the change of the street name to Century Street). Though initial production was directed towards consumers, emphasis soon shifted to industrial lubrication. From the beginning, the company was recognized as a high technology company, introducing state of the art products for extended life wagon wheel lubrication and industrial machinery lubrication. Later, when internal combustion engines, automobiles and aircraft became facts of life, innovations progressed with the introduction of superior motor oils, lubricating greases, metalworking fluids and fire resistant hydraulic fluids.
In 1992, Century was acquired by the Fuchs Group.
---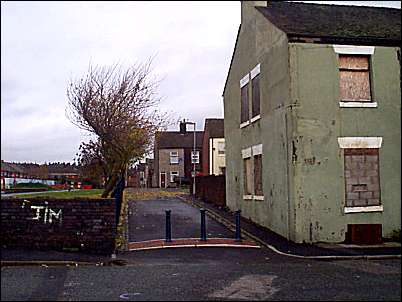 junction of Eastbank Road and Century Street
to the left is where a Mineral Line railway track ran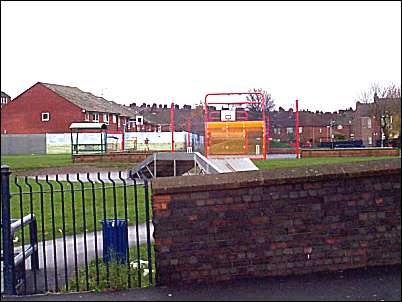 Playground where the Mineral Line railway track ran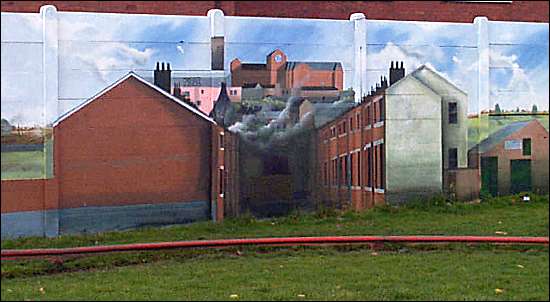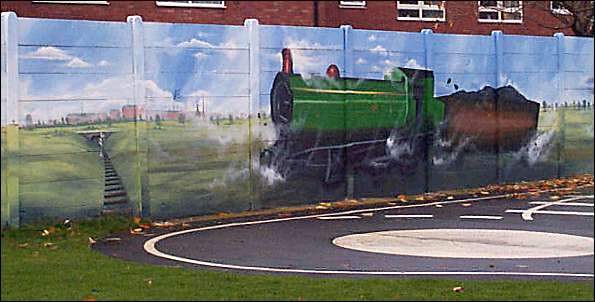 two pictures on the wall behind the play are - depicting the mineral line and on the top picture a montage of the present day Potteries Shopping Centre and the smoke from the Brook Street bottle kilns (which closed around 1947).