Hill Top Top Sunday School
Westport Road, Burslem


on Westport Road


on Hall Street


on the history of Burslem Sunday School
---
This impressive building was built in 1836 on the corner of Westport Road and Hall Street.
Closed in January 1977, a fire caused widespread damage in 1983. Beyond repair the main body was demolished in 1987 but the dramatic front portico remains (and is a listed building)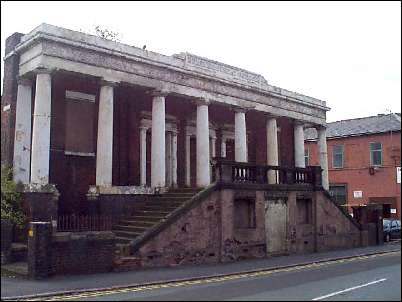 Burslem Sunday School with it's impressive frontage.
Known locally as 'Hill Top' as it stands at the top of Westport Road.
Situated between Wade Heaths and Enoch Woods Potteries.
---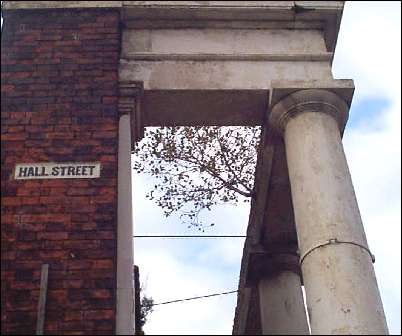 The Sunday School was on the junction of Westport Road and Hall Street
(which ran down to Middleport)
---

Arnold Bennett referred to Burslem Sunday School in his famous books based around the Potteries.
He called it 'Sytch Chapel'
---
View from the steps of the Sunday School looking down Westport Road.
Note how close the Wade Heath factory is.
---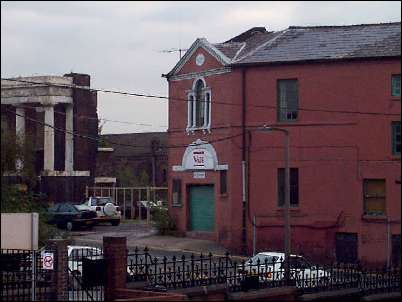 View from the Wade 'Greenhead Works' in Greenhead Street.
Only the frontage of the Sunday School is left - the rest having been demolished.
---
Photos: Oct 1999




[ Comments / Questions? email: Steven Birks ]