| | | |
| --- | --- | --- |
| | Stoke-on-Trent - Potworks of the week | |
Alfred Meakin's Royal Albert Pottery, Tunstall
The first part of the Royal Albert Pottery was built on the south side of Parsonage Street, Tunsall by Turner, Goddard & Co. in 1866.

In 1873 Alfred Meakin started business in the Royal Albert Pottery.

In 1885 Alfred Meakin built a new extension to the Royal Albert Pottery on the opposite side of the street.

The Victoria Works to the east opened by John Tomkinson in 1858 and later taken over by Alfred Meakin, and a further block in Bank Street was added in 1911.
Royal Albert Pottery - Parsonage Street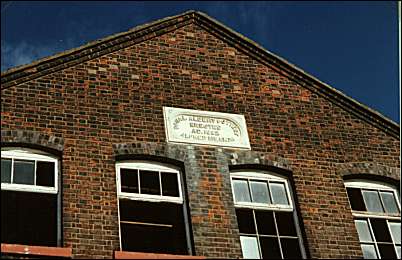 Royal Albert Pottery
Erected 1885
Alfred Meakin
photos: 1994 (Shaun Simms)

---
Royal Albert Pottery - Parsonage Street
Bing Maps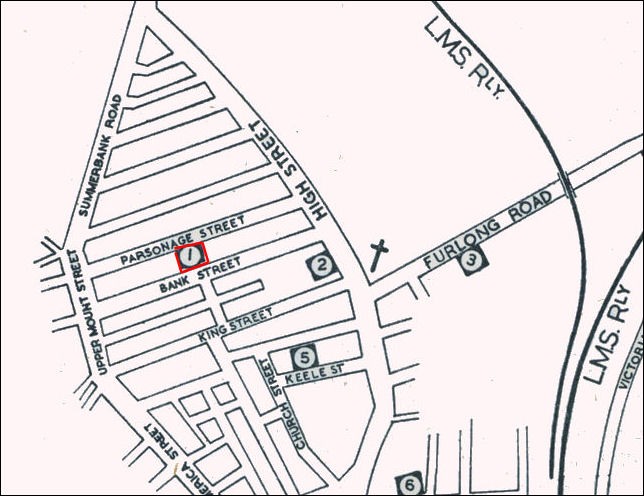 map from 1947 Pottery Gazette & Glass Trade Review
- 1 marks the Royal Albert Pottery of Alfred Meakin -
1 Alfred Meakin (Tunstall), Ltd.
2 Booths, Ltd. (Church Bank)
3 William Adams & Sons (Potters), Ltd. (Greengates Pottery)
5 Keele Street Pottery Co., Ltd.
6 Lingard, Webster & Co., Ltd.
---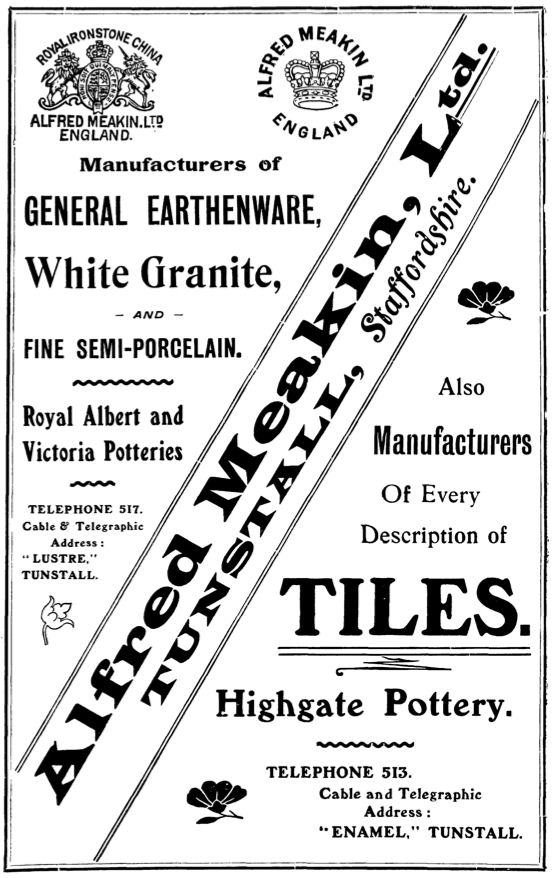 Alfred Meakin Ltd., Tunstall, Staffordshire
Royal Albert and Victoria Potteries
Manufacturers of General Earthenware, White Granite and Fine Semi-Porcelain
Also Manufacturers of every description of tiles
Highgate Pottery
from: 1907 Staffordshire Sentinel 'Business Reference Guide to The Potteries, Newcastle & District'
---
Ravensdale Pottery started manufacture in 1999 in the old Royal Albert Works

---