A photo walk around Fenton, Stoke-on-Trent

Bridge over the mineral railway line
location 16 on the map |tour map|




next: Portmeirion factory shop
previous: Victoria Road - Hewitts and Royal Doulton
Still on Victoria Road and just above the Royal Doulton factory shop and opposite the Portmeirion Factory Shop is an old railway line tunnel.
This is the continuation of the old Stoke - Biddulph line which was last used as a mineral line to the Churnet Valley
The railway line opened in 1867 to the Churnet Valley line at Leekbrook, south of Leek. The line continued in use as a mineral line until 1989.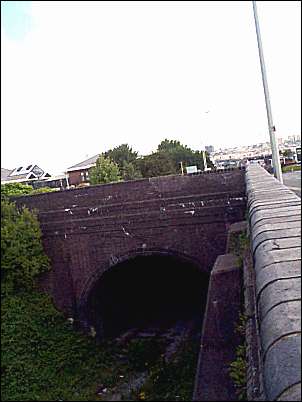 Bridge over the mineral railway line


photos: July 2000




next: Portmeirion factory shop
previous: Victoria Road - Hewitts and Royal Doulton