Example of Adams Ware


[ Index of Ware ]

The Adams family had potteries in Staffordshire as early as 1650. At that date two brothers, William and Thomas had separate ventures in Burslem.

Such family activity has continued to the present. William Adams and Company, with large potteries in Tunstall is managed by members who are the 11th and 12th generations in direct descent from the original 17th century Adams of Burslem. (Now part of the Wedgwood Group)

Marks on Adams Ware

History of Adams family of Potters

Adams
Imprerial French Porcelain
---
Examples of Adams transfer ware
Click for bigger pictures: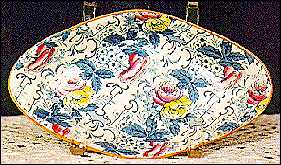 Adams relish dish in the Palissy chintz pattern
It measures 7-1/2" x 4-1/2".
The base is marked in blue "Palissy" over a crown,
and under is "Adams, Estd. 1657, England"
(this mark was used from 1914 - 1940).


Adams Kyber pattern polychrome Lidded Sugar and milk jug.
Colour is added to a blue transfer with luster trim on handles,
base edge, rim edge and into the design.
The lid also has luster in the design and knob.
Fully marked with a blue transfer including the Kyber pattern name,
and Adam's England. Also marked in luster 6756.
Size: 6 1/2" tall, 4 7/8" at its widest point. The mark dates after 1891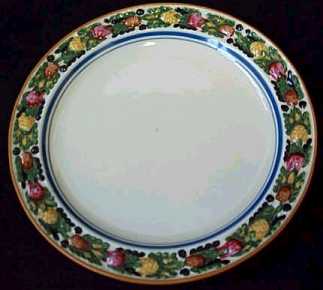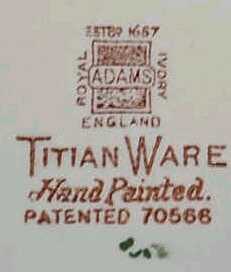 Adams 7" diameter hand painted plate


Flow blue platter named "Kyber" by Adams.
The age is circa 1891.
This platter measures 15" x 11".
This piece is dark blue and portrays 2 ladies.
One lady is serving and the other is seated.


This Adams Jasperware cheese keeper is in two shades-
-the top is black with white, the underplate is dark blue with white.
The underplate is 9" in diameter, and it is 6' tall.
The mark underneath is incised and says
ADAMS EST 1657, then, TUNSTALL ENGLAND.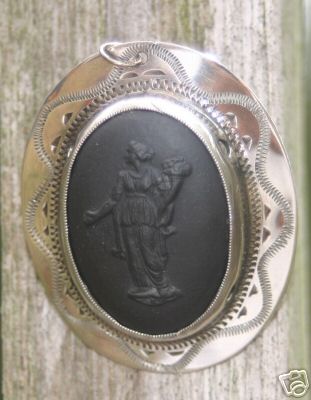 small basalt medallion (about 3 x 2 cm) with the figure of Ceres in relief.
Impressed on the reverse were the words ADAMS, Est 16…
the silver mount was added later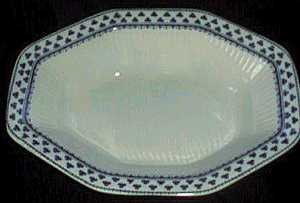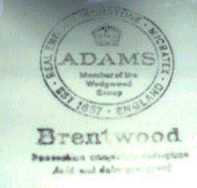 This is an Ironstone bowl, 7 x 9 1/2 x 2 inches in size.
It is marked on base
"Real English Ironstone
Micratex Est.1657 England ADAMS
Member of the Wedgwood Group
Brentwood Decoration Completely Under Glaze Acid and Detergent Proof".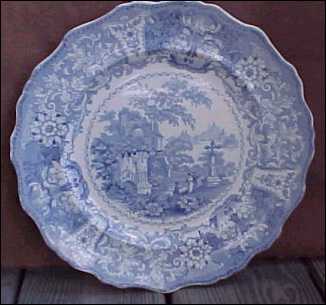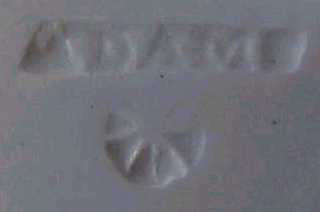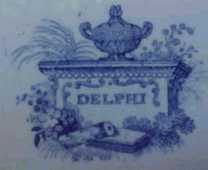 Large 19th Century English blue and white transferware plate by ADAMS.
The pattern name is DELPHI.
The color is light blue - not like flow blue.
Diameter is approx. 10.50 inches.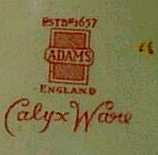 Fruit bowls in the Calyx Rose pattern by Adams,
Scene of red roses & green leaves on light blue
background with orange trim. Measures 5 3/4" wide.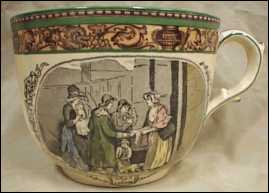 5 inch Adams Cries of London cup/ bowl.

questions/comments? email: steve birks