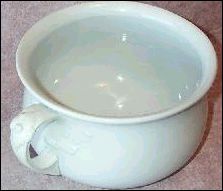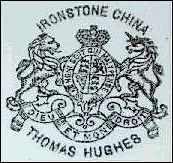 White Ironstone Chamber Pot by Thomas Hughes
---

WHITE IRONSTONE SERVING DISH BY THOMAS HUGHES.
The serving dish stands approx 6 inches high to the top of the lid, the dish is approx 12 inches long from handle to handle and is approx 6 5/8 inches wide. The dish has a strong white color with a thick clear glaze overall. The inside of the serving dish has some minor scratches from use and the underside of the handles show minor wear from use.
The bottom of the piece is maker marked by THOMAS HUGHES, and also has two impressed #on the side of the foot, they are #5 and #79.
---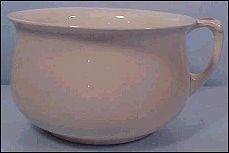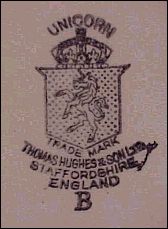 A White Chamber Pot made by Thomas Hughes & Sons in Staffordshire England. It also says Unicorn on the bottom of the pot. The pot is 9" wide and 5 1/2" tall.
---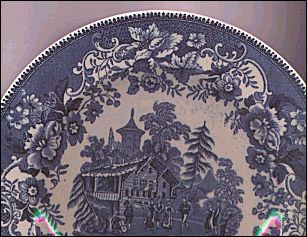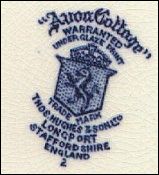 Blue and white 10 inch Thos. Hughes and Sons LTD Longport
---

CHINTZ COMPORT
manufactured by Thomas Hughes and Sons England - it stands 4" high and 6.5" wide at the top. the pattern goes all the way under the comport as well.
---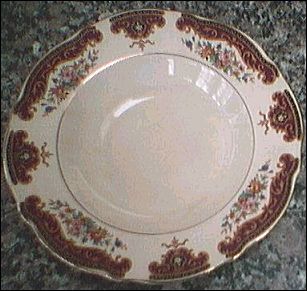 This Staffordshire bowl has beautiful, clear burgundy, black, and gold colors on an ivory background. It is marked on the back:
Unicorn Thomas Hughes & Son Ltd. Staffordshire England B