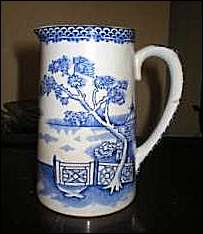 Thomas Till & Sons jug with blue & white decoration.
Underside is stamped:-
" THOS TILL & SONS, 1882, CLYDE, BURSLEM"
It measures 5 1/2 ins high X 3 1/2 ins across the base and 3 ins across the top.

---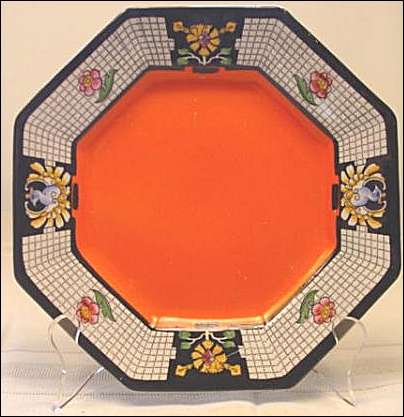 This art deco plate made in Burslem, England by Thos. Till and Sons.
The plate measures 8 1/2".
Date of mark unknown but likely to be c.1920-8

---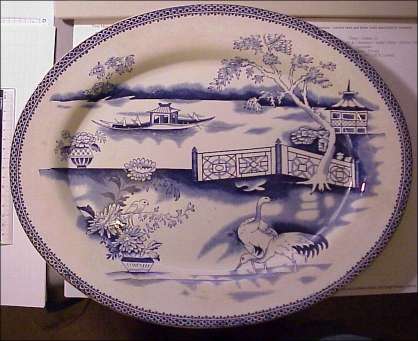 Thos. Till and Sons plate
Thos. Till and Sons
1825
CLYDE
BURSLEM
---

Till & Sons 10"Platter, Cecil Pattern
mark on the platter shown above c.1881-1919
this is the c.1880 mark with the
addition of "ENGLAND" - this dates it
after 1891.
---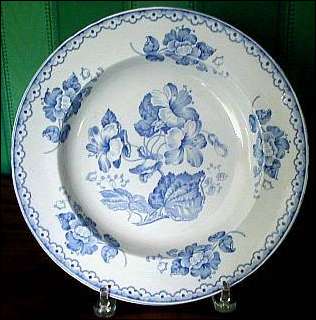 Plate marked T TILL & SON
pattern "Geranium"
name changed from "& SON" to "& SONS" in 1861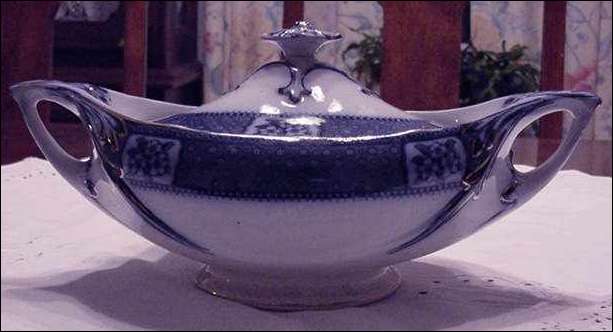 covered dish marked TILL & SONS BURSLEM
dated c.1861-1891
---