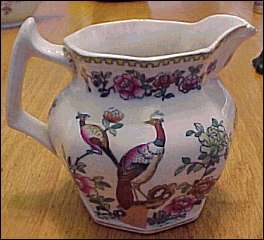 Whieldon Ware - Jug is 4 inches tall
'Old Chelsea' Pattern
the back marking puts the date at 1908-25
---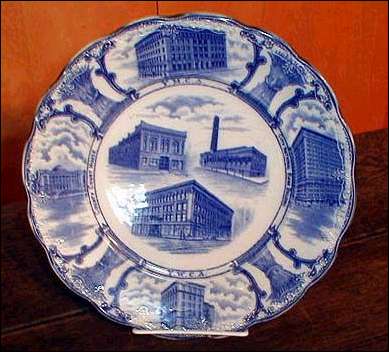 Unusual English Staffordshire blue and white transferware plate, 10 in. diameter,
by F. Winkle & Co,
This is a commemorative plate depicting the Y.M.C.A. building, the Y.W.C.A. building, the County Court House and the City National Bank - no city name. A very interesting piece of English transferware
The back stamp dates the piece 1890-1910
---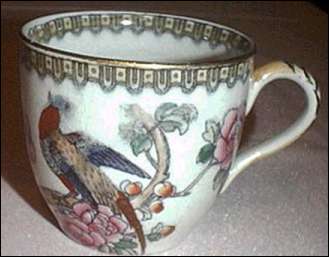 F. Winkle & Co. WHIELDON WARE Made in England
PHEASANT demitasse cup.
---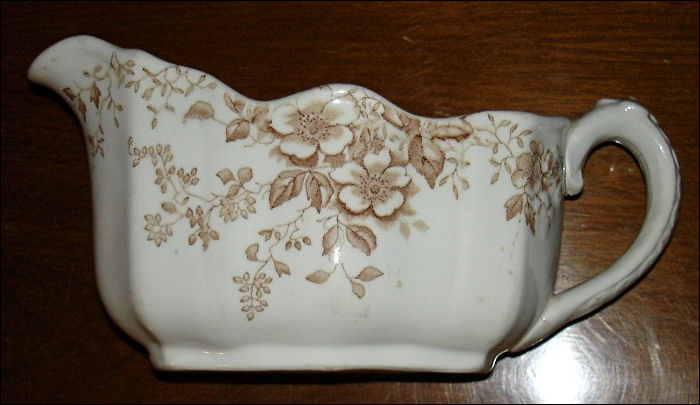 F. Winkle & Co. FENTON FAIENCE - SURREY

"SURREY" is the pattern name.
"FENTON FAIENCE" is the type of ware - FENTON because of the location of the pottery works on the boarder of the two towns of Fenton and Stoke. FAIENCE after the popular European tin glazed earthenware.
The registration number 181003 was first registered in 1891, making it one of the first patterns registered by F Winkle.