Swan Works, Hanley
From
To
Occupier
Comments
c.1835
1863
Samuel Bevington
1863
1866
John Bevington
Bailey, Murrells & Co are recorded as having the works in 1863-64 (the "& Co" probably being John Bevington)
Mr Bailey joined John Bevington at the Swan Works, Elm Street, Hanley c.1867-72 as "Bailey & Bevington"
1866
1871
W. L. Evans & Co
Probably the works were divided because in 1866-70 the works were recorded as being in the hands of W. L. Evans & Co (the '& Co' probably includes John Bevington).
1871
1885
Neale Harrison & Co
Operating as decorators
1885
1887
T. A. Simpson
c.1907
Charles Bennett
Percy Ford & Co
Two companies recorded in 1907 directory - both operating as decorators in Elm Street, Hanley
SwanWorks
"In Elm Street, established by Samuel Bevington as Parian works and afterwards carried on by his son, John Bevington, Swan Works passed in 1866 into the hands of W. L. Evans & Co., and in 1871 to Neale, Harrison & Co., who gave up the manufacturing and confined themselves to decoration only. The were succeeded by T. A. Simpson, who continued to about 1887."
From Jewitt's "Ceramic Art of Great Britain, 1800-1900"
Jewitt (and others - probably following Jewitt's lead) incorrectly listed 'Neale, Harrison & Co' as though Neale and Harrison were two people.

In fact Neale Harrison was one of the sons of William Richard Harrison of the 'Harrison & Son'
colour and glaze manufacturing fame.
---


letterhead for the Swan Works, Hanley
kindly supplied by: Mark John Harrison Mills
---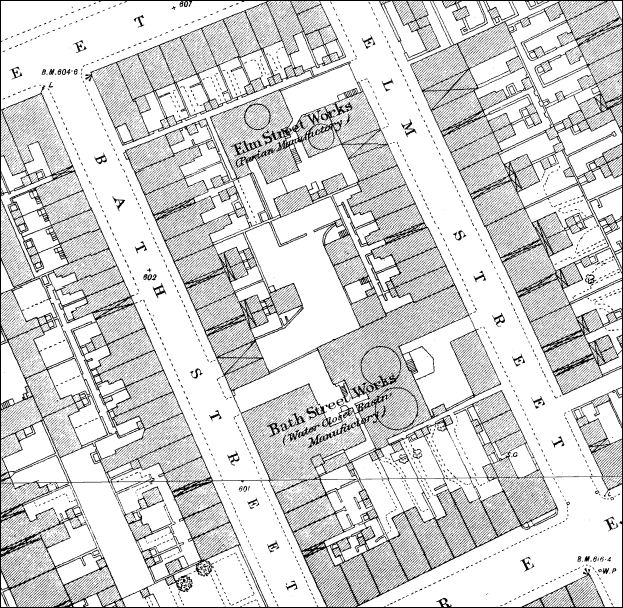 c.1880 large scale map showing the Elm Street Works (Parian Manufactory)
also known as the Swan Works
The Bath Street Works (Water Closet Basin Manufactory) was owned
by Thomas Twyford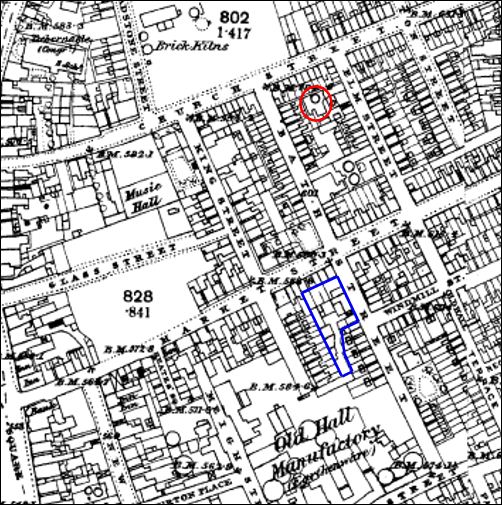 c.1880 map showing the location (red) of the Swan Works in Elm Street
and the Harrison Phoenix Chemical Works (blue) in Bath Street
---
Questions/comments/contributions? email: Steve Birks
---