Longport: The 'Kingdom' of Davenport


(1760's - mid 19th C))
The Anderton Canal Company
Location 17 on the index map


The Anderton Canal Company bought the adjacent site to Burgess & Leigh in the early 1890s where they erected a large warehouse and boat repair yard most of which is intact. These new developments can be found on the 1900 map which should be compared with the 1832 map and 1851 map to get a good idea of the changing nature of the area.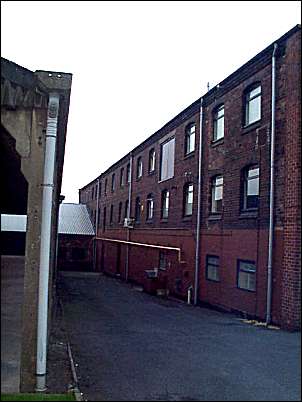 Anderton Canal Co from Port Street
showing the Warehouse on the right.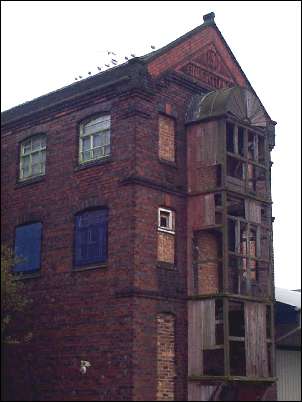 Taken from the canal bank.
The dilapidated wooden structure on the frontage
is a lift which was used to load and offload the barges.
On the pediment the carving reads
'1890 Anderton Co.'
---
next is the bakery & kilns at Milvale Street
---
questions/comments/contributions? email: Steve Birks