| | | |
| --- | --- | --- |
| | Stoke-on-Trent - Advert of the week | |
Arthur C Prall, Wholesale Ironmonger and Potters' Merchant,
Free Trade Buildings, Percy Street, Hanley
The Free Trade Buildings in Percy Street, Hanley hosted the Liberal Party Club and the offices of a number of businesses.

A dance school was held there and at one time the Stoke Repertory Theatre performed on the top floor.

Webberley Bookshop and Printers moved to these premises in 1924.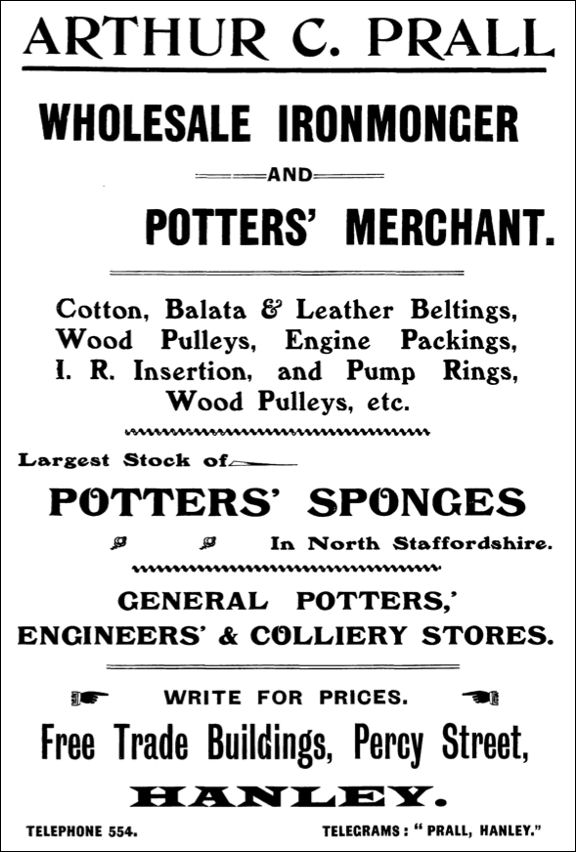 Arthur C Prall, Wholesale Ironmonger and Potters' Merchant,
Free Trade Buildings, Percy Street, Hanley
from.....
1907 Staffordshire Sentinel 'Business Reference Guide to The Potteries, Newcastle & District'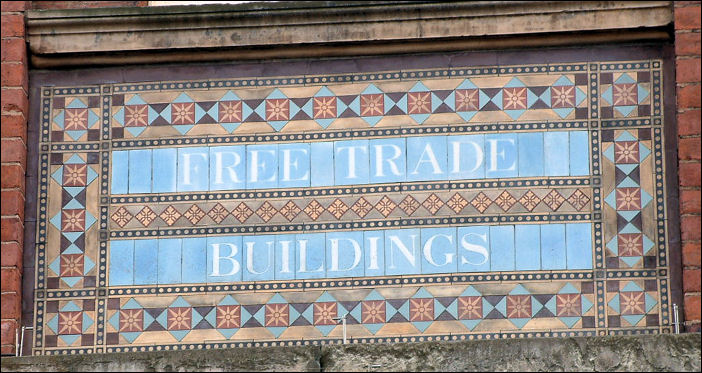 Free Trade Buildings
sign produced with Minton tiles



Mills Bros.
Agents for Iron & Steel


Wm. Whittingham.
Agents - Shipping


F. G. Boyce
Professor of Dancing


W. H. Andrews
Boot & Shoe Makers & Dealers


A. C. Prall
Sponge Merchants


B. Rhead
agent for transfers


Misses E. and G. Hoole
fancy repository


King Edward's Hall
1 Free Trade Buildings

---





Women's Liberal Association
Free Trade Buildings


Hanley Liberal Club



G. S. Nixon
caretaker of Liberal Club


W. A. Meadows - Electrical Engineer
Free Trade Buildings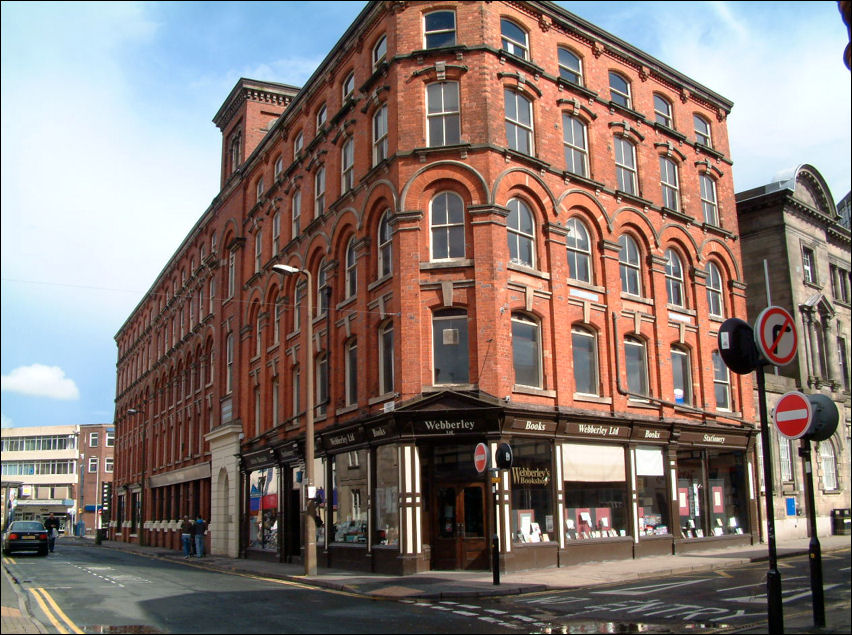 Free Trade Buildings in Percy Street, Hanley
- now Webberly's printing works and bookshop -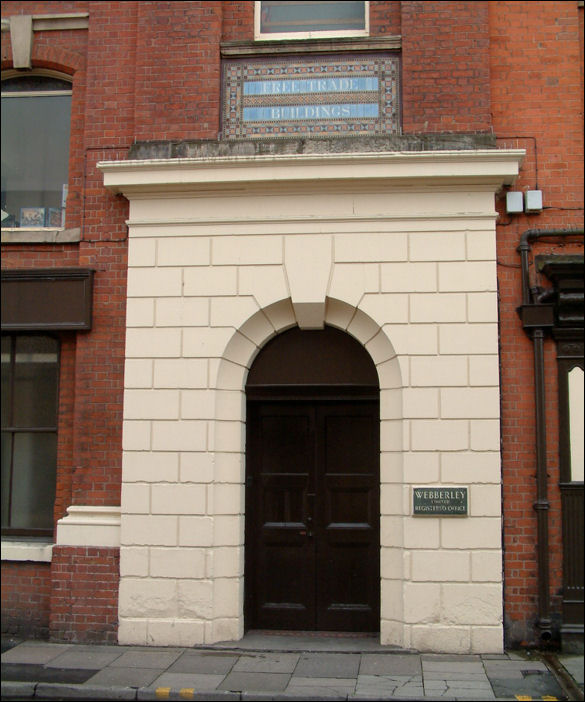 entrance to the Free Trade Buildings