CHALLINOR, Charles (1829-93), colliery owner, Fenton.
CC was born in Leek on 19 July 1829, the son of William Challinor and Mary nee Shelmerdine.
His numerous business interests included the managing directorship of John Challinor and Co. Ltd., Glebe Colliery, and interests in E. and C. Challinor and Co., Fenton Pottery, Baker and Co., earthenware manufacturers, Gimson and Co., Fenton, Stilt and Spur Works, Wallace and Co., Railway Stilt Works, Charles Challinor, Pinnox Works, Tunstall (employing 3,000 people), Charles Challinor, Fenton Tileries and E. and C. Challinor, Stoke upon Trent, flint and stone mills.

Brick from Fenton Tileries
He was a churchman and a Conservative, served as an improvement commissioner and on the Fenton Board of Health. He was a vice-president of the North Staffs. Infirmary.

On 19 April 1855 he married Lettice Adams, daughter of William Adams of Greenfield, and had four sons and six daughters. He lived at the Lodge, Oakhill, in 1861, and later at Basford Hall.

Charles died on 13 February 1893 at Fenton, following an accident involving a steam engine at Glebe colliery.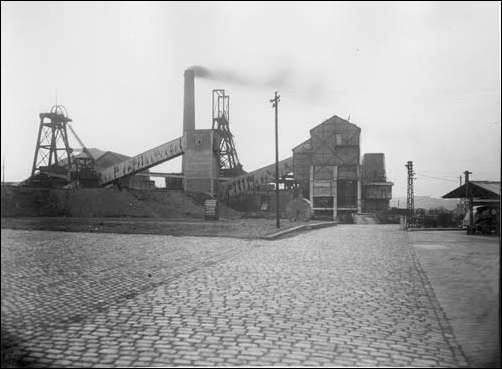 Fenton (Glebe) collieries Ltd. (1865-1964).
This colliery derives its name from its association with the
glebe lands of the parish church of St. Peter ad Vincula, Stoke.
The road alongside the location of this colliery is now called Glebedale Road
Sources: Adams, Notes; Staffs. Advertiser 18 February 1893; People of the Potteries