Bathwell and Goodfellow
Goodfellow and Bathwell







Location and period of operation:
Bathwell & Goodfellow

Burslem
Tunstall

1818
1820

1819
1823
Earthenware manufacturer at the Over House Works, Burslem and also at the Phoenix Works, Tunstall, Stoke-on-Trent, England.

"The pottery of Rhead and Goodfellow had been in business for many years when in 1816 William Rhead died and left his share in the partnership to his brother-in-law William Bathwell and to four nephews, William, Thomas, and Elijah Bathwell and John Rhead.

The older William Bathwell was an experienced potter and with his sons and nephew joined in partnership with Thomas Goodfellow at the Phoenix Works in Tunstall.

None of the Bathwells fared well and the partnership only lasted until 1823. Thomas Goodfellow continued in business until his death in 1827, and was succeeded by his son Thomas jnr. who was in business until his death in 1858, then the company was run by his executors on behalf of his young daughter until it was sold in about 1861.

It is possible that unmarked wares may have been made by any of the three partnerships operating the Phoenix pottery as the company was never closed or sold during the first half of the 19th century and experienced only changes in partnership"
The Bathwell brothers also worked together in various pottery businesses.
---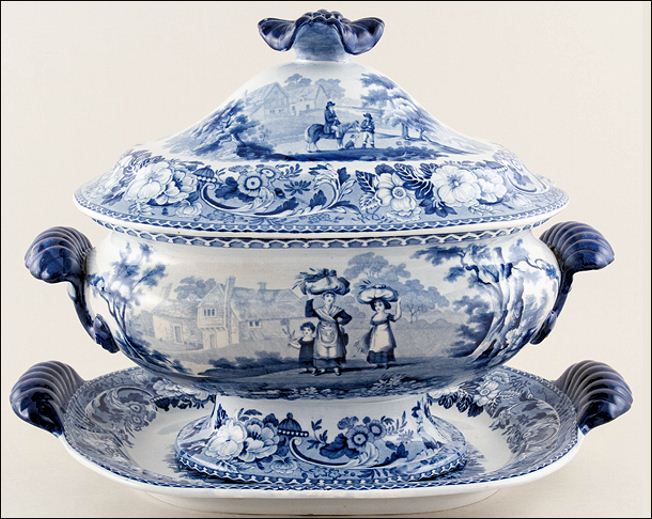 lidded tureen in the Harvester Pattern

---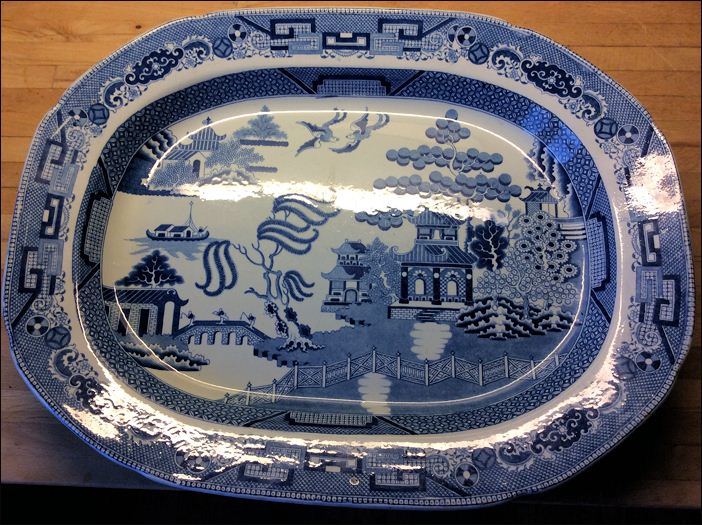 Platter in the Willow pattern - with the impressed Bathwell & Goodfellow mark
Photo courtesy: ěystein Kj°raas
---
Marks used on ware for identification:
Some ware, especially the earlier output, is not marked.

Bathwell
&
Goodfellow
---

Rural Scenery
ware in this pattern is generally marked
with Rural Scenery, but not the makers mark
---
Questions, comments, contributions? email: Steve Birks
---