---
Waterloo Road is the main artery joining Burslem and Hanley town centres. At the Burslem end it runs from the junction of Queen Street and Nile Street at Swan Square and at the Hanley end from the junction of Hope Street and the Potteries Way.
---
From "A descriptive account of The Potteries (illustrated)
1893 advertising and trade journal. Page 61" we know that "Mr. S. Johnson, Manufacturer of Plain and Decorated Jet, Rockingham, etc.," operated the Swan pottery works in Waterloo Road.
Johnson also operated the Wellington Works in Newport Street, Burslem

on the journal entry for S. Johnson
---
A tram way used to run the whole length of the road.
Started to commemorate the "famous victory" is Waterloo Road was stated in 1815 and completed in 1817. "Waterloo Road is a splendid mixture, and covers a lot of old ground. It starts at the George Hotel - the Dragon Hotel of Arnold Bennett's novels - a later 1920s building in the then-popular, neo-Georgian style much loved of G.P.O. architects, and replaced an earlier building of great charm.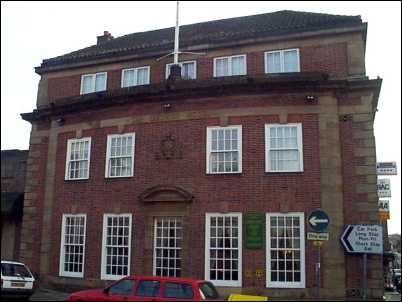 The George Hotel at the top of Waterloo Road
This photo was taken from Swan Square.
photo: Dec 1999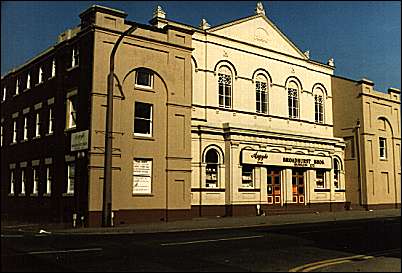 The Argyle works of Broadhurst Bros.
this listed building stands on the corner of Waterloo Road and Regent Street East (renamed in the early 1950's to Zion Street).
photo: May 1988
Built in 1824 as the Bethel Methodist Church. This chapel with its five bays and the bay pediment, was built at a time of religious fervor. The wings provided space for schoolrooms and the preachers house. Originally the facade, like the sides, was of brick; stucco was added much later. The impressive galleried interior sat a thousand worshipers, at a time when Burslem's entire population was not much more than 12,000.