Coats of Arms and Crests from Stoke-on-Trent
The Borough of Hanley arms

index page of arms & crests




previous: details of Hanley arms
next: details of Stoke arms

examples of Hanley arms

Hanley Town Hall
photo: © Brian Deegan
The present Town Hall in Albion Street was built as the Queens Hotel in 1869, designed by Robert Scrivener. It became the Town Hall in the 1880's.
John Ridgway became the first Mayor and from his family crest the kneeling dromedary was used in the Seal of the Borough of Hanley.

more on Hanley Town Hall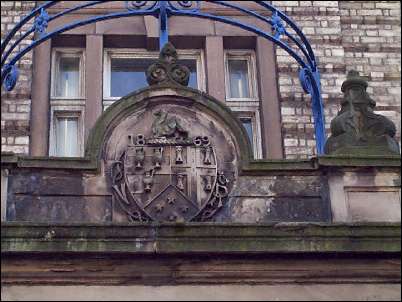 Seal of the Borough of Hanley
---

Hanley Park (Cauldon Park) entrance in Stoke Road
The development of the park and lake was under the guidance of Thomas H Mawson of Windermere (he also designed Burslem Park).

more on Hanley Park

take a 'walk' along this road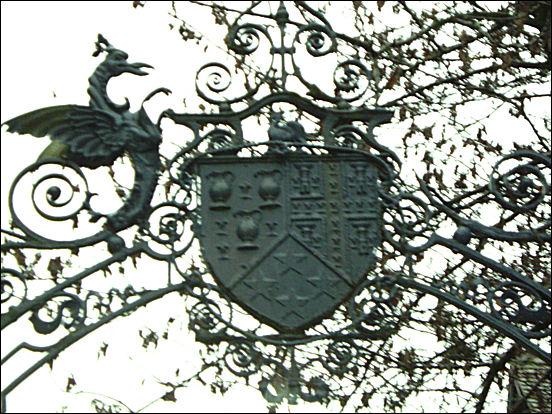 Hanley Borough arms over the entrance to the park.





previous: details of Hanley arms
next: details of Stoke arms
---
---

index page of arms & crests