Location and period of operation:
Elijah Jones

Hanley

Cobridge

1828
Earthenware manufacturer at a number of works in Stoke-on-Trent, England.
Elijah Jones was first recorded in 1828 at Hall Lane, Hanley (Piggot Directory); in 1831 he moved to the Phoenix Works, Shelton (Maling Newsletter, issue 43); in 1832 he moved to the Villa Pottery at Cobridge (White & Piggot Directory).

In 1841 Jones was joined by Edward Walley (his brother-in-law).
Previously: Elijah Jones
Subsequently: Edward Walley
---
Date of operation:
Godden 'Encyclopedia of British Pottery and Porcelain Marks' gives the dates of operation as 1841-43.
However Jewitt's 'Ceramic Art of Great Britain 1800-1900 - revised' states about the Villa Pottery: 'From about 1835 to 1845, it was carried on by Jones & Walley.' From 1845 until 1865, Edward Walley continued the Villa Pottery'.
A notice in the London Gazette gives the date of dissolution of the partnership as 19th February 1845.
Therfore the date range of 1841-43 appears to be incorrect and 1835 to 1845 is prefered.
---
London Gazette
21 Feb 1845


notice of the dissolution of the partnership
---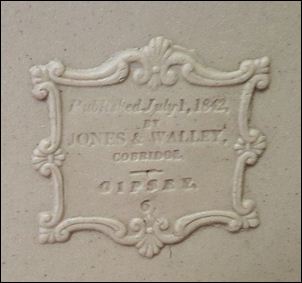 relief moulded earthenware jug in the Gipsey pattern
the pattern was first registered on 1 July 1842
---

hand painted syrup jug
the pattern was first registered on 13 May 1843
---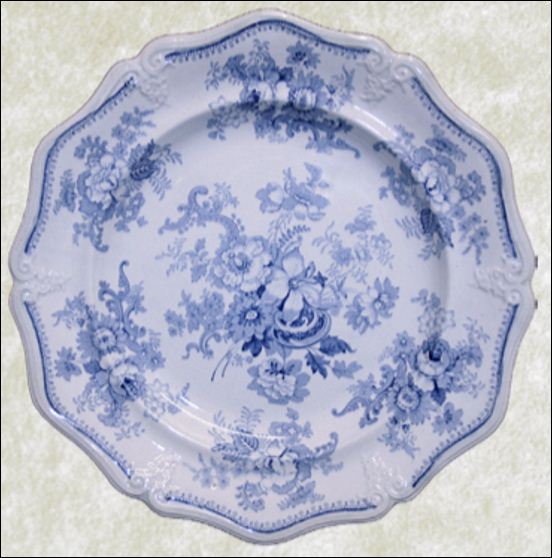 transferware decorated plate - Amaranthine Flowers pattern
Stone china
J & W
Courtesy: Transferware news - Reynardine Publishing Feb 2017


---

hand painted transferware with gilt - in the Imari style
---
Marks & initials used on ware for identification:
Jones & Walley
Cobridge
name in full usually found on moulded ware

---
J & W
initials found on transferware
the name of the pattern is sometimes included
---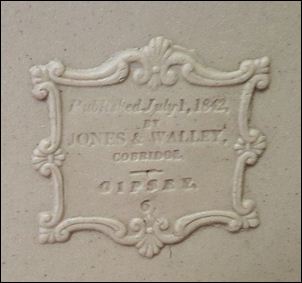 Published July 1, 1842
by
Jones & Walley
Cobridge
gipsey is the pattern name
impressed or relief "published by" marks occur on
moulded jugs, etc., with the date of introduction of the design

---

Registered No. 7122
13 May 1843
by
Jones & Walley
Staffordshire
the registration diamond gives the
same date for the registration of the pattern
---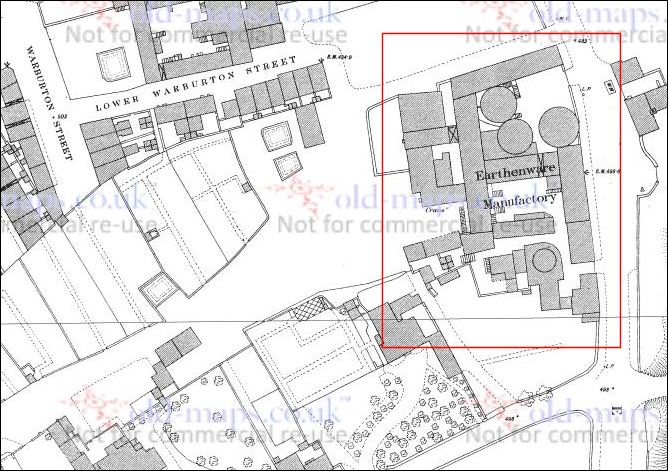 1879 map showing the Villa Pottery in Cobridge
- click for more information -
---
Questions, comments, contributions? email: Steve Birks
---