Location and period of operation:
Morley & Ashworth

Shelton

(Hanley)

1859

1862
Earthenware, and in particular decorated ironstone, manufacturer at the Broad Street Works, Shelton (Hanley), Stoke-on-Trent, England
From 1852 Francis Morley had been running the business on his own account.

Around 1857 the young Taylor Ashworth joined the business, after learning the craft he became a partner and in 1859 the business was named Morley & Ashworth.

Francis Morley's health was failing and in August 1860 George Ashworth bought the business for his sons (Morley retired in 1863). It has traded under the name Geo. L. Ashworth and Brothers ever since (until 1968).
Previously: Francis Morley (& Co)
Subsequently: G. L. Ashworth & Bros
---

jug with wheat pattern on a purple background

Morley & Ashworth Hanley

Royal Granite
---

Morley & Ashworth
Imperial Ironstone

faux Chinese markings
---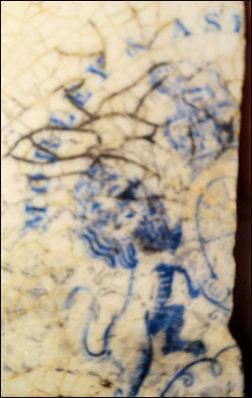 fragment with the Morley & Ashworth
name and arms

Fragment found by Matias Almada of Uruguay whilst diving in a shipwreck
---
Marks and initials used on ware for identification:
M & A
Morley & Ashworth
Morley &
Ashworth
Hanley
---

M & A

Snowdrop is the pattern name


M & A

Victoria Star is the pattern name


Morley & Ashworth
Hanley

Morley & Ashworth
Imperial Ironstone
this style of arms was used by Francis Morley (& Co)
Morley & Ashworth and G. L. Ashworth & Bros
---
Information on the Broad Street Works:

- Broad Street Works - dates and description of working conditions -
---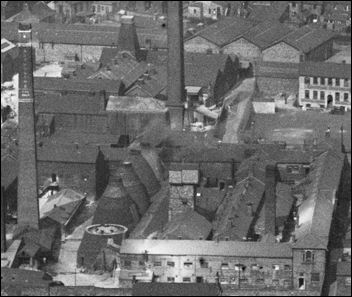 - details of the Broad Street Works -
---
Questions, comments, contributions? email: Steve Birks
---