| | | |
| --- | --- | --- |
| | Stoke-on-Trent - Potworks of the week | |
Advert of the Week
Photo of the Week
Enoch Wood's Fountain Place Works, Westport Road, Burslem
"Enoch Wood was a man of great stature in the industry having started business in 1783, and having erected most of his works by 1789, together with a windmill to draw water and prepare clay for the potter. Mr. Wood erected a fountain, about 1798, which supplied water to the townspeople by means of an engine, at the manufactory, which pumped the water through pipes laid to a pillar containing the fountain near to the front of the works. This was used freely by the public. To possess a piece of Enoch Wood ware, today, is indeed to own a treasure."
Warrillow

detail of the Venetian Window at Enoch Woods Works
photo:
Ian Pearsall

The frontage of Woods factory in 1840
The carts in the forefront of the picture were bringing coal from the firm's colliery at Bycars.
Pack Horse Lane was entered through the arch.
This engraving shows Packhorse lane, at that time, through the archway as it travels down to Longport, though, about 1842, it was closed and Newcastle Street became the route to Longport
The picture shows the East front of Enoch Wood and Sons' manufactory at Burslem, at that time one of the most important works in the district. The picture is full of interest and is one of the illustrations taken from John Ward's History of the Borough of Stoke-upon-Trent.

The rear of Woods factory
The house can be seen left of centre, with the walled garden spreading out down the hill.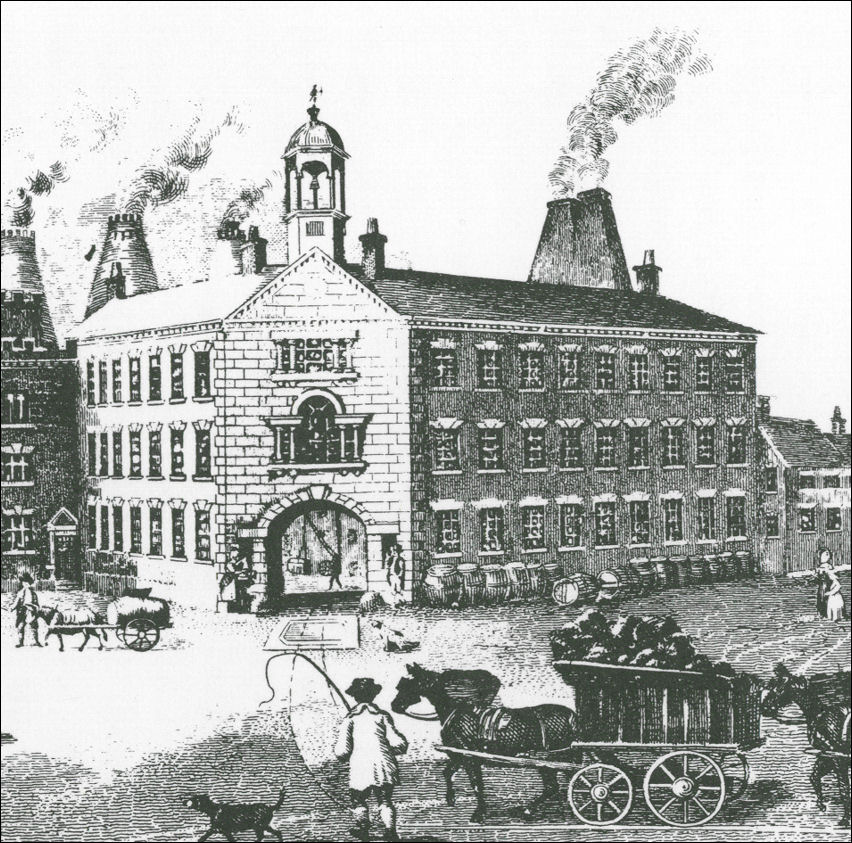 the detail of the entrance, the Venetian Window and cupola from this 1842 engraving
can be compared with the restored frontage today in 2010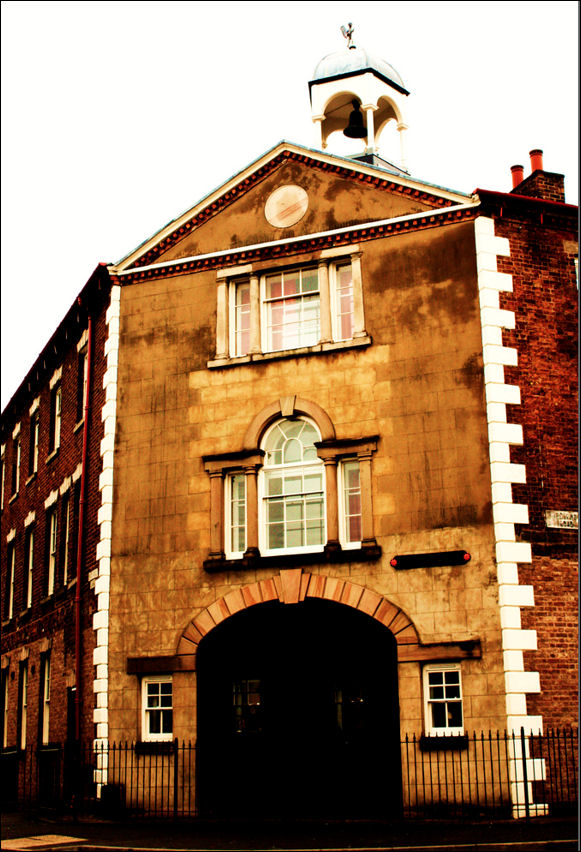 The corner frontage of the old Enoch Wood Fountain Works
restored in 2000 as flats
photo:
Ian Pearsall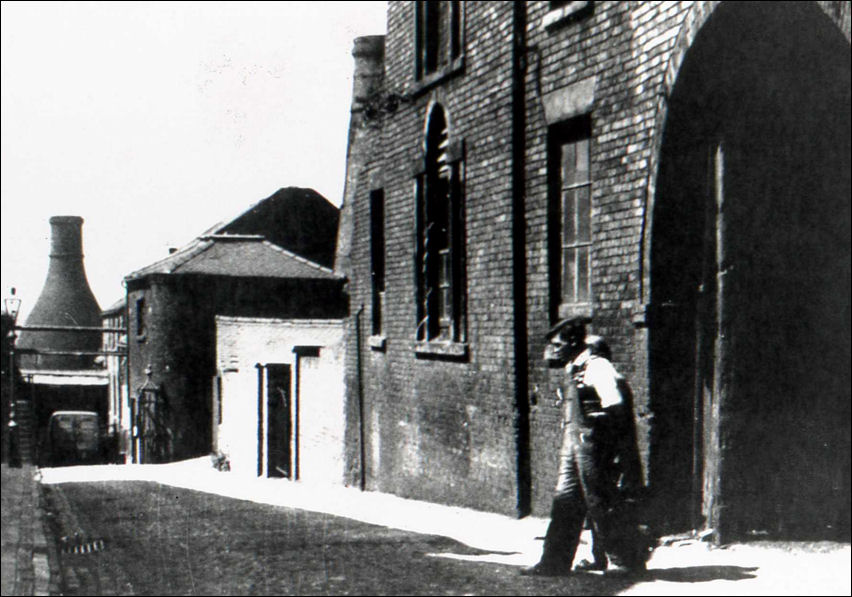 Packhorse Lane in the 1950's
to the right is the sode of the former Enoch Wood works
the lane had been reduced to a mere stump which ended in the small potworks seen to the left
photo: Warrillow collection
Pack Horse Lane ran down one side of the Wood works towards Longport.
Another pack horse road (Liverpool Road) ran along the front of the works - from Burslem to Tunstall, known as The Sytch, now Westport Road, where at the far end it joins the main Tunstall to Newcastle Road. Here was a Toll Gate and Toll House.