New Bridge Works, Longport Also known as the Bottom Bridge Works.

Also see Top Bridge Works

Index for Bodley of the Scotia and New Bridge Works
| | | | |
| --- | --- | --- | --- |
| From | To | Occupier | Comments |
| | | George Phillips | |
| | 1877 | W Davenport & Son | |
| 1877 | 1881 | Edward Clarke & Co | Edward Clarke of the Churchyard Works at Burslem and intermediately of the Phoenix Works, Tunstall moved to the New Bridge Works and took into partnership Mr F J Emery the inventor of crayon drawing and printing on to the bisque surface. |
| 1881 | 1898 | Edward F Bodley & Son | Works purchased in 1881 by Edward F Bodley & Son of the Scotia Works. |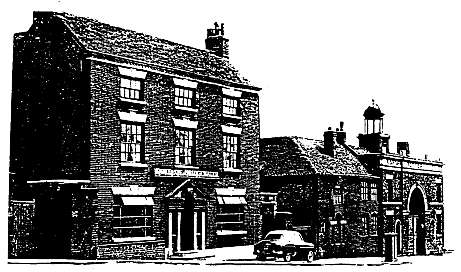 The photograph above, (from the Warrillow Collection in Keele University Library),
shows the frontage of the Bottom Bridge (or New Bridge)
Pottery built in the 1770's.
The large Georgian building on the left (which is now the Duke of Bridgewater Inn) was originally the master potters house. In 1841 the factory and the house were occupied by George Phillips who by then had been a pottery manufacturer for 19 years. He employed between 400 and 500 people at his factory.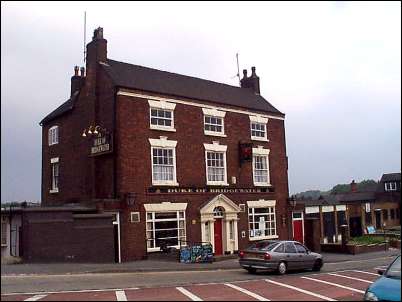 Duke of Bridgewater Inn (Bottom Bridge Pottery)
In the 1840s this factory was taken over by William Davenport
and incorporated into his firm at Longport.
The factory is shown on the 1851 Ordnance Survey map.
Then the Duke of Bndgewater Inn was located in
what is now the garden of the public house
between the road and the canal.
---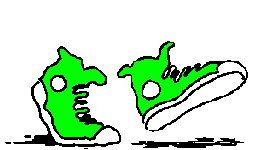 You can go for a 'walk'
around Longport and
the New Bridge Pottery.

Questions/comments? email: Steve Birks
updated: 24/01/2003