Advert of the Week
Potworks of the Week

Enoch Wood models, pottery, sculpture at St. John's Church, Burslem
Items found in the Wood vault included John Wesley's portrait bust,
which Enoch produced when the founder of Wesleyan Methodism visited Staffordshire in 1781.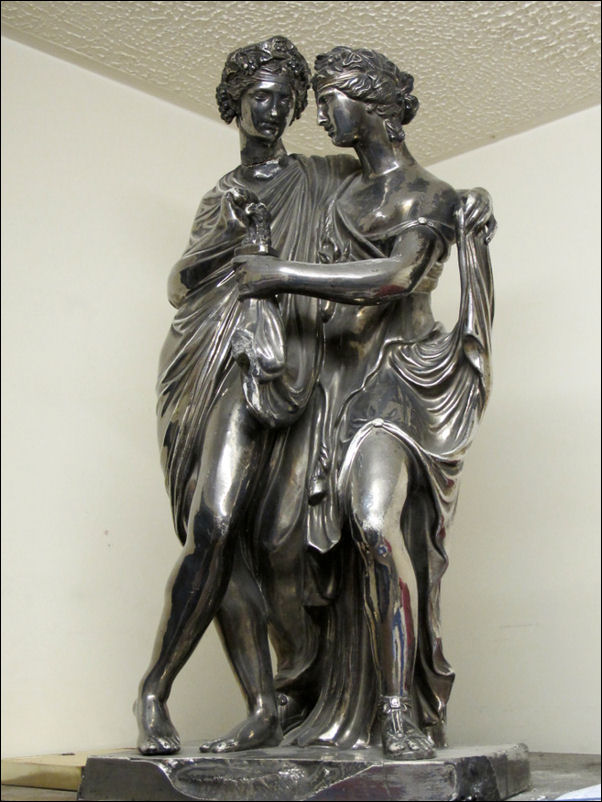 lusterware figures made by Enoch Wood and found in the Wood family vault
Enoch Wood (1759-1840)

Enoch Wood was the son of Aaron Wood, an accomplished modeller. He learned drawing and anatomy in Liverpool before returning to Burslem to work in the pottery industry.

He worked for Josiah Wedgwood's Brickhouse Street Works in Burslem and then became an apprentice for Humphrey Palmer, of Hanley Green.

By 1783, Enoch was established in Burslem as an independent potter in partnership with his cousin Ralph Wood. He then struck a partnership with James Caldwell in 1790 and his firm, based at the Fountain Works, Burslem, became known as Wood & Caldwell.
By 1818, Enoch bought his partner out and renamed the business – Enoch Wood and Sons. The company was a leading earthenware manufacturer. It made large quantities of blueprinted earthenware, much of which was exported to America and also manufactured porcelain.
Enoch died in 1840 and Burslem ground to a halt on the day of his funeral. His hearse was accompanied by seven coaches and 100 tradesmen and crowds gathered to watch the funeral procession. He was buried in the family vault in St John's churchyard.

His will stipulated the Fountain Works must carry on for at least five years after his death but the factory closed in 1845, leaving almost 1,000 people out of work.
- the Sentinel Newspaper
---

model of John Wesley made by Enoch Wood and found in the Wood family vault
".. the founder of that Sect and as my father excelled in the art of modelling - Wesley sat to him for his likeness - and the Bust which he produced had always been considered a most rigid faithful resemblance of that great Man and is to this day considered by the Methodists as the best ever taken of him - "

... Wood's Bible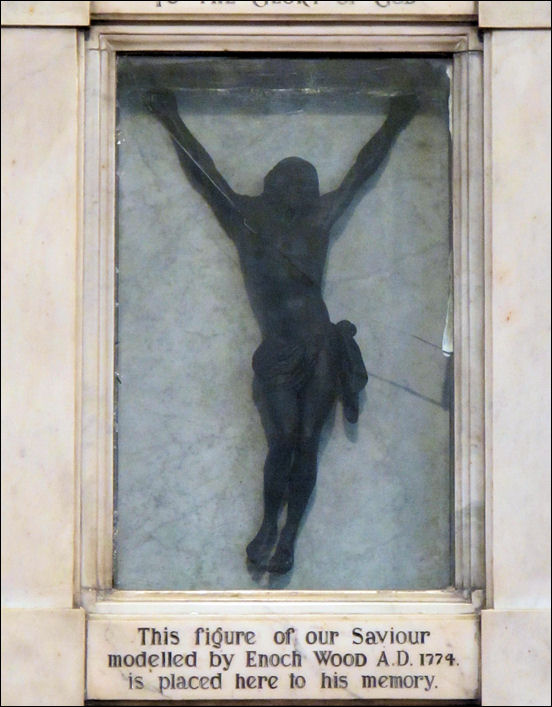 'This figure of our Saviour
modelled by Enoch Wood AD 1774
is placed here to his memory'


Basso Rillievo of the Descent from the Cross
'To the Glory of God
In memory of the late
Enoch Wood of this parish
Born January 31 1759, died August 17 1840'
"Within this [Family] Vault there is deposited a large Basso Rillievo of the Descent from the Cross modeled by myself also a Cruxifix * modeled at 14 years old."
E. Wood
"* This visible in vault set in mortar."
... Wood's Bible

The Church of St. John the Baptist c.1840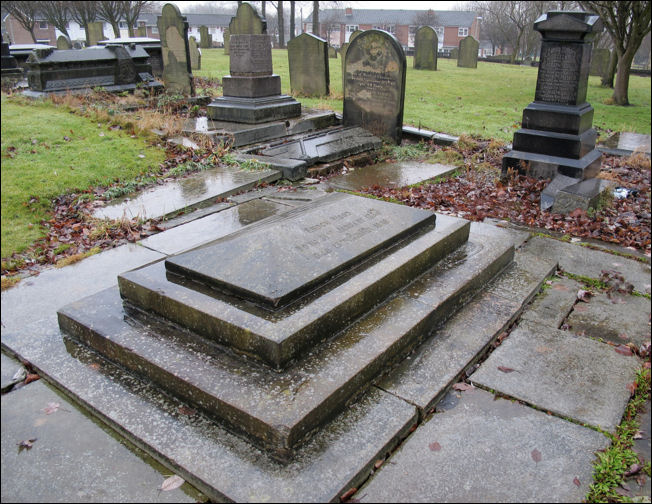 The vault of the Wood Family in hte graveyard of St. John's Church, Burslem

Enoch Wood
Born 31st January 1759
Died 13th August 1840